Patrick Rothfuss
is the guy who wrote the very brilliant fantasy book, The
Name of the Wind
(that utterly horrified me when it suddenly stopped - turns out he's
writing a sequel
, so I'm happy again!). The main character's a guy called Kvothe.
Apparently he was once a lesbian unicorn
. Or more honestly (and less amusingly!) the author made a joke about him being one, and Kvothe is now permanently a lesbian unicorn in the eyes of the internet (and I am so very much not helping with this).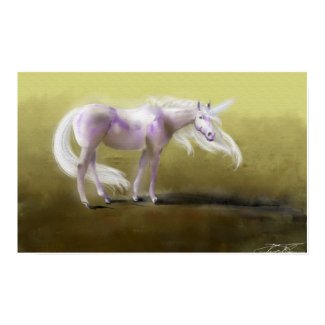 This really makes me want to draw a lesbian unicorn. And wish that my fingers didn't keep writing 'unicron'. I
did
paint a unicorn last week though... and it's purple. The colour of being bisexual. I've decided that retroactively counts. Zazzle appears to have gone down, so I can't make amusing captions. Pity. I seem to compulsively consider unicorns a fit target for mocking captions. We could have had such fun...
Hat tip :
ArchMage
Also, those stories and that big industry about the Magic of Cancer-Curing (s)Chark Cartilage? Debunked, as in kicked off the top bunk in the night as they rolled over on their pile of money.
Sharks certainly do, probably, get cancer
, and there's no reliable
science
to say otherwise.
An interesting read about the recalcitrance of publishing companies to seriously embrace digital media for its own sake:
Please, Just Kiss Digital Comics On The Mouth Already
...and while we're on that topic, I've been sorting out my top webcomics page, so I've got pages for each update day (
Monday
,
Tuesday
... you can probably predict the rest!)