A friend of mine visited Egypt recently, and was there during the riots. They came back with some fantastic photographs of the landscapes, buildings, people and desert, and I persuaded them to open a Zazzle store. Which they did, testing the waters (or the sands?) with a few amazing postcards. My favourites so far are the donkey and the sunrise, but there are some even more incredible ones that aren't even uploaded yet!
In Petra, Jordan (yes - the place Indiana Jones visited!), we have a donkey, standing in the pathway to the Higher Sacrificial Altar, amongst the ancient sandy rocks.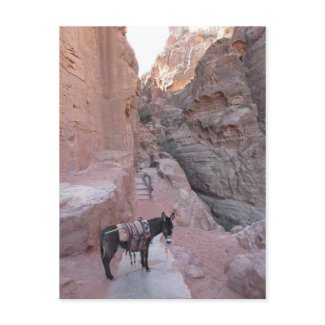 Petra Donkey Postcard
by
PetraPhotography
...and the dramatic broken-off pillars of the Great Temple.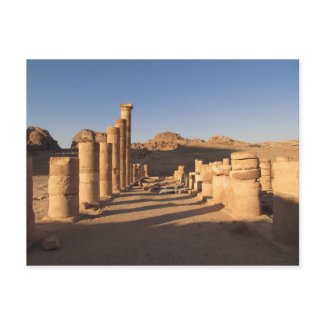 Petra Postcard
by
PetraPhotography
Lastly, a couple of kids relax in the corner of one of the ancient ruins carved into the rocks of Petra.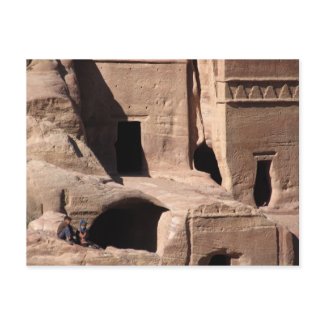 Kids in Petra Postcard
by
PetraPhotography
From Egypt itself, we get to see the roofs of Abul Hole in Giza.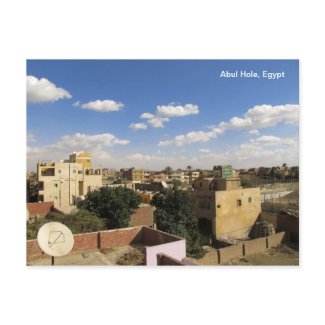 Building of Giza, Egypt
by
EgyptPhotography
Sell art
online at Zazzle.
And here are
some amazing rock formations on Mt. Sinai on the way to Dahab from Sharm el Sheikh, with triangular strata like rows of camels along the base!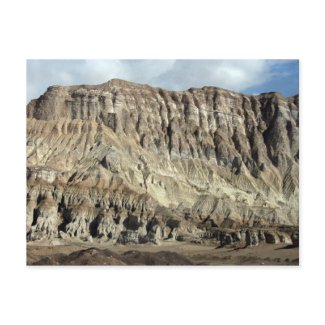 Sinai Strata by EgyptPhotography
Design Full color post cards at zazzle
And a breathtakingly beautiful sunrise in the very early morning from the top of Mt. Sinai.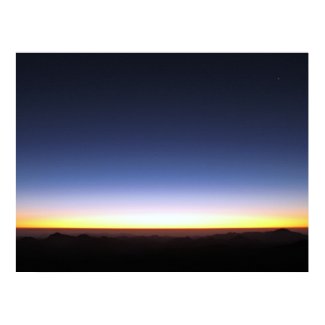 Sunrise on Mt Sinai by EgyptPhotography
View more Sunrise Posters
Lastly, back in Abul Hole, some colourfully burdened, ungainly camels take a drink.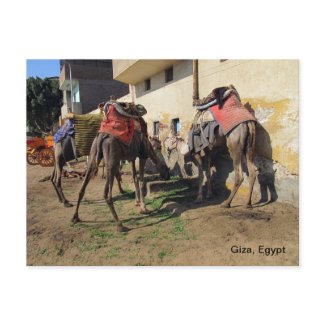 Camels Postcard by EgyptPhotography
Postcards by zazzle